5 Awesome Things You Can Learn From Lincoln Park 1 Bedroom Apartments | lincoln park 1 bedroom apartments is free HD wallpaper. This wallpaper was upload at October 21, 2017 upload by admin in
Bedroom Ideas, Bedroom Design & Bedroom Inspiration
.
You can download 5 Awesome Things You Can Learn From Lincoln Park 1 Bedroom Apartments | lincoln park 1 bedroom apartments in your computer by clicking resolution image in Download by size:. Don't forget to rate and comment if you interest with this wallpaper.
The following students were named to the honor roll at Ipswich High School for the first quarter of the 2014-2015 school year.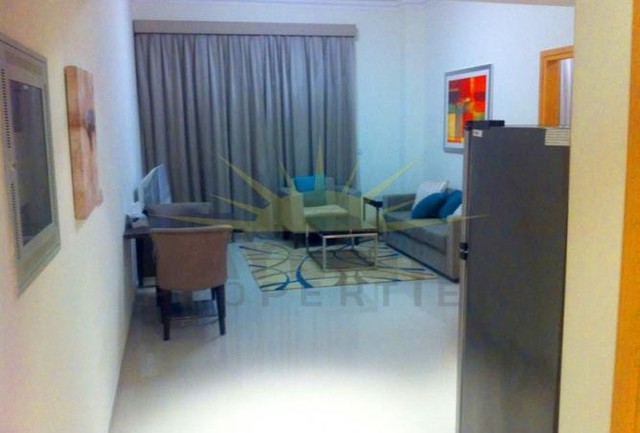 High Honors
Class of 2015: Linda Barg, Samuel Benford, Jesse Brink, Margaret Brown, Joshua Colameta, Jared Conway, Matthew DiBello, Eric Duback, Emma Freeman, Claire Frey, Sarah Gallagher, Anna Gibbs, Henry Gorrell, Elizabeth Gray, Micha Hardie, Louis Hewitt, Madison Hill, Keeghan Hughes, Julia Hutton, Marisa Iammitto, Emma Johnson, William Johnson, Kristin Klimowicz, David Leff, Jessica Looby, Maggie Marsh, Jordan Morrissey, Riley Noone, David Osgood, Solomiya Paduchak, Joanna Perry, Connor Prisby, Fallon Queeney, Mason Sirois, Lillian Stewart, Eleanor Swenson, Anagh Tiwary, Brennan Waters, Annie Zampitella.
Class of 2016: Olivia Anderson, Stephen Blake, Carly Coughlin, Meaghan Cullen, Camille Devoe, Patrick Doody, Dylan Forrester, Skylar Hambley, Madeleine Harlan, Benjamin Hogan, Lilly Kallman, Izabella Lidrbauch, Ciara O'Flynn, Kyle Rollins, Abigail Sadoway, William Skelton, William Wallace.
Class of 2017: Alyssa Cordes, Jesse Cullen-Popp, Zoe Duffield, Joshua Dumont, Alexandra Ferris, Eleanor Hanna, Leah Harmon, Charlie Kim, Jessica Laddin, Daniel Leff, Katie Lynch, Katie Maidment, Julia McCormack, Nicole Senechal, Noel Siegert, Angela St. Peter, Jessica Sweeney, Claire Werner, Griffin Wilson. 
Class of 2018: Taeko Abuza, Claudia Bauman, Erin Brink, Siena Caddle, Adam Calnan, Eric Coughlin, Grace Evans, Christian Fabbri, Christopher Falcione, Brendan Harlan, Yuan-Ting Hsu, Filip Kernan, Hannah LaFrance, Cowan McCormick, Sophia Miller, Abigail Muscat, Madison O'Brien, Shannon O'Connell, Noura Rayes, Matthew Rugo, Catherine Seaman, Charlotte Stedfast, Kendra Williams. 
Honors
Class of 2015: Tessa Amoroso, Emily Beckingham, Daniel Bennett, Justin Bergner, Bonnie Bradley, Matthew Carey, Marc Castonguay, Courtney Cayer, Severine Cherdeville, Lillian Cleary, Heather Colter, Harrison Corder, Kayla Eaton, Zachary Eliopoulos, Edward Flaherty, Seneca Freyleue, Analisa Friedman, Kaitlyn Fullerton, Jacqueline Gagnon, Constantine Galanis, Zoe Gillette, Marley Henderson, Alyssa Holley, Kyle Ivanov, Meredith Kercher, Hannah Klapprodt, Amanda Koshivas, Naomi Krason, Aleksander Kuljic, Shoshana Kumin, Erin Lally, Karina Lanza, Eyvind Lier, Colin MacEachern, Luca Martegani, Vincent Martineau Jr., Angus Mauser, Abigail McCarthy, Richard McCormack, Julia McDermet, Nora McMorrow, Jonathan McParland, Emily Moon, Amy Neenan, Alexander Nelson, John Odenbach, Caroline Parker, Jordan Petto, Ethan Powers, Hannah Quinn, Kaitlin Robinson, Brooke Robishaw, Alyssa Romano, Julia Sabbagh, Michael Savoie, Sophie Schell, Luke Sirois, Jordan Spencer, Eliza Statile, Jeffrey Statile, Magellan Tattam, Conrad Troller, Natasha Vasiliades, Ryan White.
Class of 2016: Hudson Bates, Joy Bergner, Jacquelyn Bouvier, Joshua Brown, Katelyn Brown, Lorna Burdick, Maia Caddle, Gianluca Cassano, Jillian Cox, Gabrielle D'Agostino, Emily DeMarco, Aaron DiNapoli, Renee DiNocco, Samuel Duffield, Lilian Elkin, Cameron Foley, Caroline Foley, Sofia Gadbois, Jenna Gagnon, Shannon Halliday, Benjamin Hills, Alice Hurst-MacDonald, Sarah Jacklin, Julia Kennedy, Olivia Kubaska, Samantha Kugel, Nicholas Lane, Nicholas Lane, Kassidy Leaver, Carina Li, John Long, Deven MacIntosh, Jeremy Martineau, Patrick Mattin, Laura McCormack, Kelly McGreevey, Nicole Minghella, Alex Mootafian, William Moriarty, Alexander Morris, Matthew Naeger, Alison Nunziato, Jennifer Page, Nicholas Pappas, Peter Pappas, Devon Prescott, Rebecca Putnam, John Ross Jr., Jack Ruhland, Jaymia Shea, Molly Stedman, Liam Sullivan, Luke Swetland, Celeste Tacheron, Shanelle Taylor, Carsten Ueckert-LaPlante, Sarah Wallis, Jonathan Warren, Cameron Waters, Amerlia Young. 
Class of 2017: Owen Barnes, Drew Beaulieu, Maxwell Benford, Nathan Berry, Harry Bertera, Chloe Bilo, Ryan Blomster, Miles Brengle, Evdokia Castonguay, Isabelle Cerundolo, Matthew Collyer, Thomas Cressey, Nicholas DiBello, Gerald Dolan, Sydney Dumont, Connor Fauske, Peyton Fitzgerald, Adam Fryer, Olivia Gabriel, Lauren Gallant, Hunter Garcia, John Gardner, Charles Gillis, Thomas Ginolfi, Brendan Gookin, Nicholas Graham, Kaitlyn Gregory, David Guldseth, Taylor Hannibal, Cameron Henderson, Jack Homans, Rachel Jaeger, McKinely Karpa, Ariel Kenny, Jake Kivekas, Alec Kneedler, Josiah Krason, William Kriksceonaitis, Jocelyn Long, Meredith Lynn, Jackson Maino, Ashton Manolian, Anthony Marini, Emily Markos, Alexander McCatty, Claire McElwain, Philip Meneghini, Vincent Minghella, Aengus Muldoon, Celeste Petradelis, Chloe Primack, Isabel Primack, Tierra Pryor-West, Jeramiah Radzim, Sophia Radzim, Malak Rayes, Amanda Recupero, Paolo Recupero, Chloe Rogers, Cooper Sammartano, Maya Smith, Trevor Smith, Tyler Starr, Caitlyn Stevens, Casey Sullivan, James Sullivan, Riley Tebbetts, Duncan Tolstrup, Jennifer Trocki, Cameron Weagle, Rhonni Witham, Xin Xia. 
Class of 2018: Charles Abuza, Dominic Balzer, Savannah Carucci, Zoe Ciarametaro, Allison Comeau, Quinn Comprosky, Olivia Corcoran, Michael D'Agostino, Sean Davis, Max Duffield, Blake Emerson, Patrick Flaherty, Zachary Fouser, Thomas Freeman, Aisha Gahm-Diaz, Jarryd Gill, Nina Gillette, Patrick Gillis, Tyler Hamlin, Aidan Hammond, Thomas Herron, Ava Hoog, Zhonggian Hou, Ava Huntley, Carolina Ivanov, Emma Jacklin, Johannah Johnson, Jordan Kimmel, Elise Klapprodt, Mikayla Koerber, Garrett Labrecque, Jacob Lombara, Zachary Long, Erica Manzano, Kieran McCormack, Spencer Meneghini, Michael Naeger, Wendell Nunes, Liam O'Brien, Meghan O'Connor, Deirdre O'Flynn, Kathleen O'Kelly, Todd Oliver, Jacob Parker, Christopher Phillips, Jacqueline Plourde, Zachary Potter, Austin Pszenny, Clayton Rix, Nathaniel Rogers, Paula Schneiders, Paul Seaman, Natalie Swetland, Brianna Terry, Brigette Thompson, Owen Tracy, Parvin Tshibambe, Julia Vasiliades, Stephanie Veerman, John Vitale lll, Kellen Waters, Caroline White, Tyler Whynott, Jacob Wile, Amanda Williams, Savanna Winter, William Zambernardi lll.
Honorable Mention
Class of 2015: Sean Amundsen, Christopher Long, Jacob Manchester, Samuel Manning, Taylor Marshall, David Nelson, Nikolla Papa, Ian Phillips, Christopher Remy.
Class of 2016: Brooke Fitzgerald, Savanna Hill, Christopher Kenyon, Sydney Law, Michael Maloney, Gretchen Martineau, Abigail Potter. 
Class of 2017: Zoe Doran, Andrew Fremont-Smith, Zachary Heidgerd, William Koshivas, Emily Martineau, Emma Moulton, Emily Nylen, Ellis Roesler, Noah Rogers, Bryanna Simons, Stephen Solimeno, Joshua Welling.
Class of 2018: Margaret Kimball, Talia Queeney, Eva Trainer.
||||
5 Awesome Things You Can Learn From Lincoln Park 1 Bedroom Apartments | lincoln park 1 bedroom apartments – lincoln park 1 bedroom apartments
| Delightful in order to our blog, in this time I will teach you about keyword. And today, here is the initial image:
Download by size:Handphone Tablet Desktop (Original Size)